Upcoming Events and Park News
Fall/Winter Programs and Events Calendar
Fall/Winter Newsletter Newsletter Archives
Events This Fall
Fall Harvest Festival, October 11 and 12
Holiday Open House, December 6
Night Out with Nature - Friday evenings this fall:
Cromwell Valley Park Council on Facebook
Cromwell Valley Park
The 426-acre park was acquired by the Baltimore County Department of Recreation and Parks starting in 1993. It is a stream valley park comprised of pasture, cultivated gardens, open fields, woods, hedgerows, orchards and wooded piedmont hills. The diversity of this habitat makes it an excellent area for wildlife. There are many species of raptors such as the Red-tailed Hawk, American Kestrel, and Great Horned Owl, which prey on a healthy population of small mammals such as rabbits, deer mice, and meadow voles.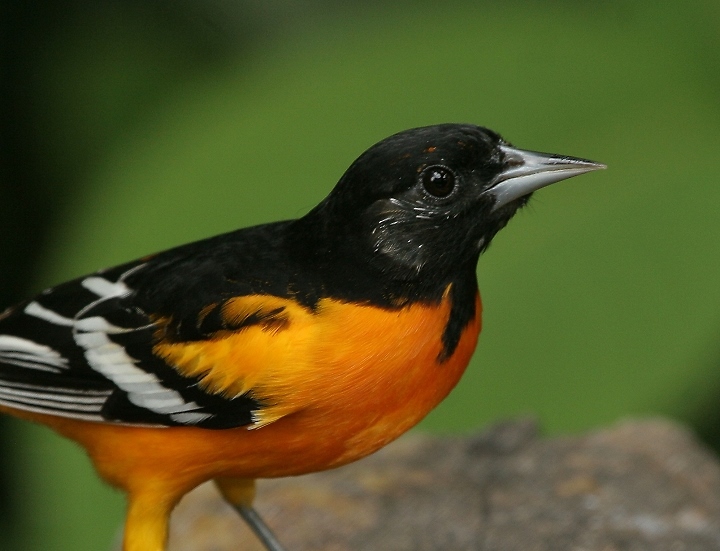 White-tailed deer and red fox are also plentiful. Songbird populations include Baltimore Oriole, Bobolink, Eastern Meadowlark, Indigo Bunting, Eastern Bluebird, and many others. Belted Kingfishers and Great Blue Herons are often seen around the Minebank Run.
The valley has been settled since the early 1700s and used primarily for farming. Some iron ore mining took place in the area with the largest of at least four mines located at the stream's starting point - hence the stream's name. Later, due to an easily quarried supply of Cockeysville marble, the valley became a production area for agricultural lime. Lime kilns were built to heat the marble with firewood to create lime powder. The powder was then collected and bagged at the base of the furnace. The lime kilns in the valley were owned by the Towson, Jenifer, and Shanklin families and one operated until the 1920s. The remnants of several of these are still visible in the park today.
The educational focus at Cromwell Valley Park is in three major areas - farming, history, and natural history.
Information Kiosk
Park visitors will find an information kiosk across from the Willow Grove parking lot, where information about park programs, rules and regulations, and trail maps are available.
Attention all park visitors - Park closed at night!
A Message from the Park Manager & Cromwell Valley Park Council
Cromwell Valley Park is open for public visitation 365 days a year from sunrise to sunset. The only after-hours use of the Park is during staff led programming.
In order to enhance Park security, the gates at Willow Grove Farm and Sherwood Farm are closed each evening at sunset and re-opened at sunrise. All CVP visitors should make sure that they leave the Park before the gates are closed. Vehicles in the Park after sunset may be locked in overnight. Any persons in the Park after sunset may also be charged with trespassing. Everyone's co-operation with this procedure will ensure that CVP remains a safe and secure place for everyone in Baltimore County to enjoy.